Export NeurEco Discrete Dynamic model with GUI
Export NeurEco Discrete Dynamic model with GUI#
By default, NeurEco saves Discrete Dynamic models in its binary format .ernn.
To export a model in GUI:
Switch to Export tab

Click on the button with a logo of the chosen format and choose a name and a destination of the model to save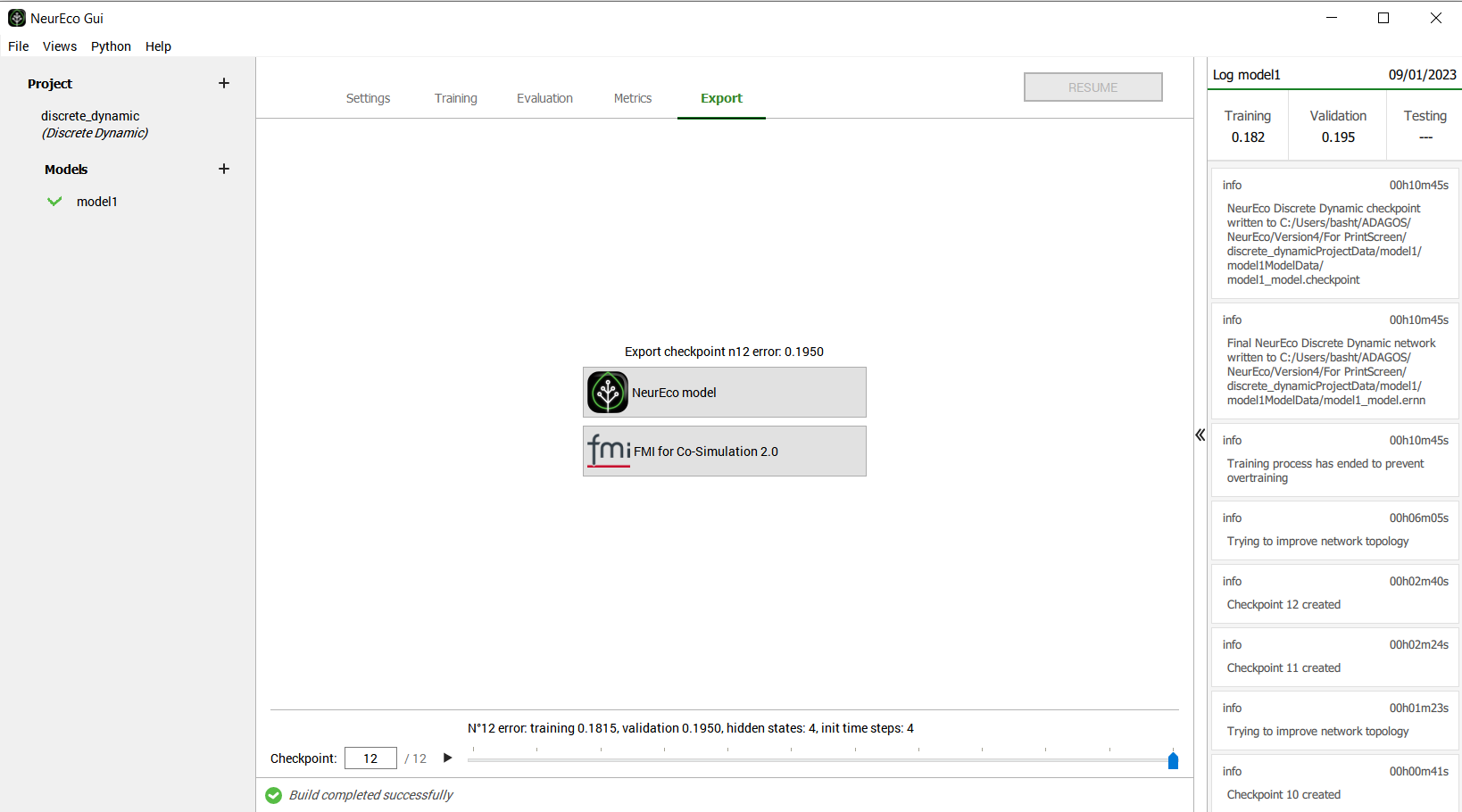 Note
By default the last model in the checkpoint is exported.
Use the checkpoint slider on the bottom to choose any intermediate model and then export it in a chosen format.